Choice of texts for a prayer vigil
"You will be the praise of his glory"
Letter 269 to her sister, Guite, April 1906
"I leave you my devotion for the Three, to Love. Live within with Them in the heaven of your soul ; the Father will overshadow you, placing something like a cloud between you and things of this earthe to keep you all His, He will communicate His power to you so you can love Him with a love as strong as death ; the Word will imprint in your soul, as in a crystal, the image of His light ; the Holy Spirit will transform you into a mysterious lyre, wich, in silence, beneath His divine touch, will produce a magnificent canticle to Love ; the you will be the praise of his glory I dreamed of being on earth. You will take my place ; I will be Laudem Gloriae before the throne of the Lamb, and you, Laudem Gloriae in the center of your soul ; we will always be united, little sister. Always believe in Love. If you have to suffer, think that you are even more loved, and always sing in thanksgiving."
Elizabeth's dream : being transformed into Jesus Crucified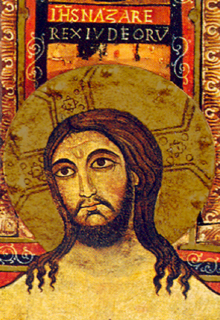 Letter 324 to Germaine de Gemeaux, October 1906
"I feel the Master will not delay much longer in coming to seek me. I am tasting, experiencing unknown joys. The joy of pain, oh ! litte Germaine, how pleasant and sweet it is !... Before I die, I dream of being transformed into Jesus Crucified, and that gives me so much strength in suffering… Little sister, we should have no other ideal but to be conformed to that divine Model… Courage, let us look at the Crucified and be conformed to that divine image."
"Call your little sister…"
Letter 342 to Charles Hallo, November 1906
"My little brother, Before going to Heaven your Elizabeth wants to tell you once more of her deep affection for you and her plan to help you, day by day, until you join in Heaven. My darling Charles, I want you to walk in the footsteps of your father, in the valiant faith that keeps the will always in faithful. You will have battles to fight, my little brother, you will encounter obstacles on the path of life, but do not be discouraged, call me. Yes, call your little sister ; in this way you will increase her happiness in Heaven ; she will be so glad to help you triumph, to remain worthy of God, of your venerable father, of your mother, whose joy you must be. I no longer have the strength to dictate these last wishes of a very loving sister. When I am close to God, recollect yourself in prayer and we will meet each other in an even deeper way. I am leaving you a medal from my rosary ; wear it always in memory of your Elizabeth who will love you even more in Heaven."
"Mark everything with the seal of love"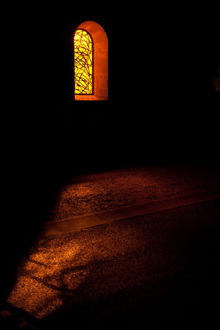 Letter 333 to Madame de Bobet, end of October 1906
"In the light of eternity the soul sees things as they really are. Oh ! how empty is all that has not been done for God and with God ! I beg you, oh, mark everything with the seal of love ! It alone endures. How serious life is : each minute is given us in order to root us deeper in God, as Saint Paul says, so the resemblance to our divine Model may be more striking, the union more intimate. But to accomplish thi plan, wich is that of God Himself, here is the secret : forget self, give up self, ignore self, look at the Master, look only at Him, accept as coming directly from His love both joy and suffering ; this places the soul on such serene heights ! I leave you my faith in the presence of God, of the God who is all Love dwelling in our souls. I confide to you : it is this intimacy with Him 'within' that has been the beautiful sun illuminating my life, making it already an anticipated Heaven."
Mission
Letter 335 to Sister Marie-Odile, October 28, 1906
"I want to send you a little note from my soul for I am anxious for you to know that in the Father's House I will pray especially for you. I am keeping a rendez-vous with you in the Furnace of love… I think that in Heaven my mission will be to draw souls by helping them to go out of themselves to cling to God by a wholly simple and loving movement, and to keep them in this great silence within that will allow God to communicate Himself to them and transform them into Himself."
"If Thou willest, I am ready… for Thy Church"
Extracts from the Reminiscences of Mother Germaine
"Our Blessed Lady will be there, and it is she who will stretch out her hand to you ; you will have nothing to fear with so loving a mother.
- Yes, that it is true ; Janua Caeli will surely let little Laudem Gloriae pass… But what a solemn hour I have reached ! There is something awe-inspiring about the world beyond. It seemed as though I had lived there a long time yet, notwithstanding, it is the unkown… Oh, how we ought to pray for the dying ! I would gladly spend my eternity beside them, to help them, for there is something frightening about death !... As for me, although detached from everyting, I seem to feel something indefinable : something of the justice and the holiness of God. I am conscious that death is a punishment, and I feel so little, so wanting in merits ! How the dying need to be enouraged !...
O Love ! Love ! she cried out, after one of her bad attacks. Thou knowest if I love Thee ; if I long to see Thee ; Thou knowest also how I amm suffering. Neverthelesse, thirty, forty years, if Thou willest ! I am ready. Spend all my substance for Thy glory. May it distil, drop by drop, for Thy Church ! "
The new name
Heaven in faith, n° 44
"In the heaven of her soul, the 'Praise of glory' has already begun the work of eternity. Her song is uninterrupted, for she is under the action of the Holy Spirit who effects everything in her ; and although she is not always aware of it, for the weakness of nature does not allow her to be established in God without distractions, she always sings, she always adores, for she has, so to speak, wholly passed into praise and love in her passion for the glory of her God. In the heaven of our soul let us be praises of glory of the Holy Trinity, praises of love of our Immaculate Mother. One day the veil will fall, we will be introduced into the eternal courts, and there we will sing in the bosom of infinite Love. And God will give us 'the new name promised to the Victor' What will it be ? ... Laudem gloriae."
Story of Elizabeth's death
Extracts from the Reminiscences of Mother Germaine
We still heard her murmur in a kind of chant : « I am going to light, to life, to love ! » These were her last intelligible words.
The night between November 8 and 9 was very bad, suffocation being added to her other sufferings. Towards morning, the acute pain died down. Serene and silent, this prudent virgin, surrounded by the community reciting the prayers for the dying, awaited in peace the coming of the divine bridegroom. The monastery bell rang the morning Angelus. Invisibly present, the Queen of Carmel was helping her beloved child, and waiting until all was consummated on earth to lead her to the kingdom of heaven. Leaning on her right side, her head thrown back, her eyes – now wide open – fixed upon a point above our heads, Sister Elizabeth of the Trinity seemed in ecstasy rather in her death agony. The expression of her face was wonderfully beautiful, so that we could not take our eyes off her as she seemed already gazing at the eternal hills.
In this radiant attitude, she left us, without our being able to say when she drew her last breath. All was finished indeed… our gentle Praise of Glory no longer sang on earth, and our hearts were seeking her in the great centre of love, in the bosom of her « Three », as she had said : « The instant I cross the threshold of Paradise, I shall dart like a little rocket to the bosom of my 'Three'. A 'Praise of Glory' could have no other place for all eternity. »
And it was the morning of a feast of a Dedication of a church ! August 2, 1901, had already brought one of these solemnities. On that day, Sister Elizabeth of the Trinity had consecrated herself to a life of perfection and praise on Mount Carmel. On November 9, the feast of the Dedication of the Lateran basilica, she went up with gladness unto the House of the Lord, bearing her sheaves, and singing Glory to God ! And the first Office sung in choir, whilst her body lay there, was another Dedication : that of the Churches of France, the beautiful liturgy of which was chanted opposite this little 'house of God' which was still reflecting His divine glory.